This workshop for Summer, 2018 has come and gone. Here's our favorite review of it, so far:
"I've finally decompressed

after a full week and reflected on an extraordinary workshop with photographers, David E. Perry and Saxon Holt at John Albers Vista Gardens, in Puget Sound. 
The experience was like having coffee with Bob Dylan. It was like doing lunch with Lady Gaga. And a good pint of stout with Paul McCartney.
 It was mind bending day of lessons, full of mental seeds, as Saxon would say, a bit of seriousness and playfulness. You know you are with the masters when they elevate the nuts a bolts to a much higher level. 
Savoring these moments and all these riches, is always best when shared, and it was. Two fantastic designer friends were there, Vanessa Gardner, thank you being more than gracious, so many laughs and Ann Wiggins, you were a dear to make room for me. They impressed me with their skill, grace and style. Lucky me!
The next day was the top of my bucket list, Kubota Gardens. Imagine my delight, David gave me behind the scenes tour. The storytelling of its origins and complexities was truly spellbinding, I do love hearing all the angst and struggles of what it takes to keep it going this gem polished. 
Part of the tour was David's garden, I spotted his masterpiece from a city mile. Magical is an understatement, every inch treated with the intensity of master who so gets layers. So many delights and wonders there, I can see why he has thousands visiting on his garden tour. The hummingbirds danced, there was with much listening and sharing. The joy of a cold one, or two, reclining and reflecting. I was humbled by insights, grace, humility and kindness. 
And what a delight beautiful Mary was, so gracious and charming in every way, and thank you two for pushing the envelop right up to the end, and yes I love roasted squash on pizza at your local Bistro. Who knew? Thank you, thank you."
Landscape Architect, Ann Johnson of Ann Johnson Design, Atlanta, GA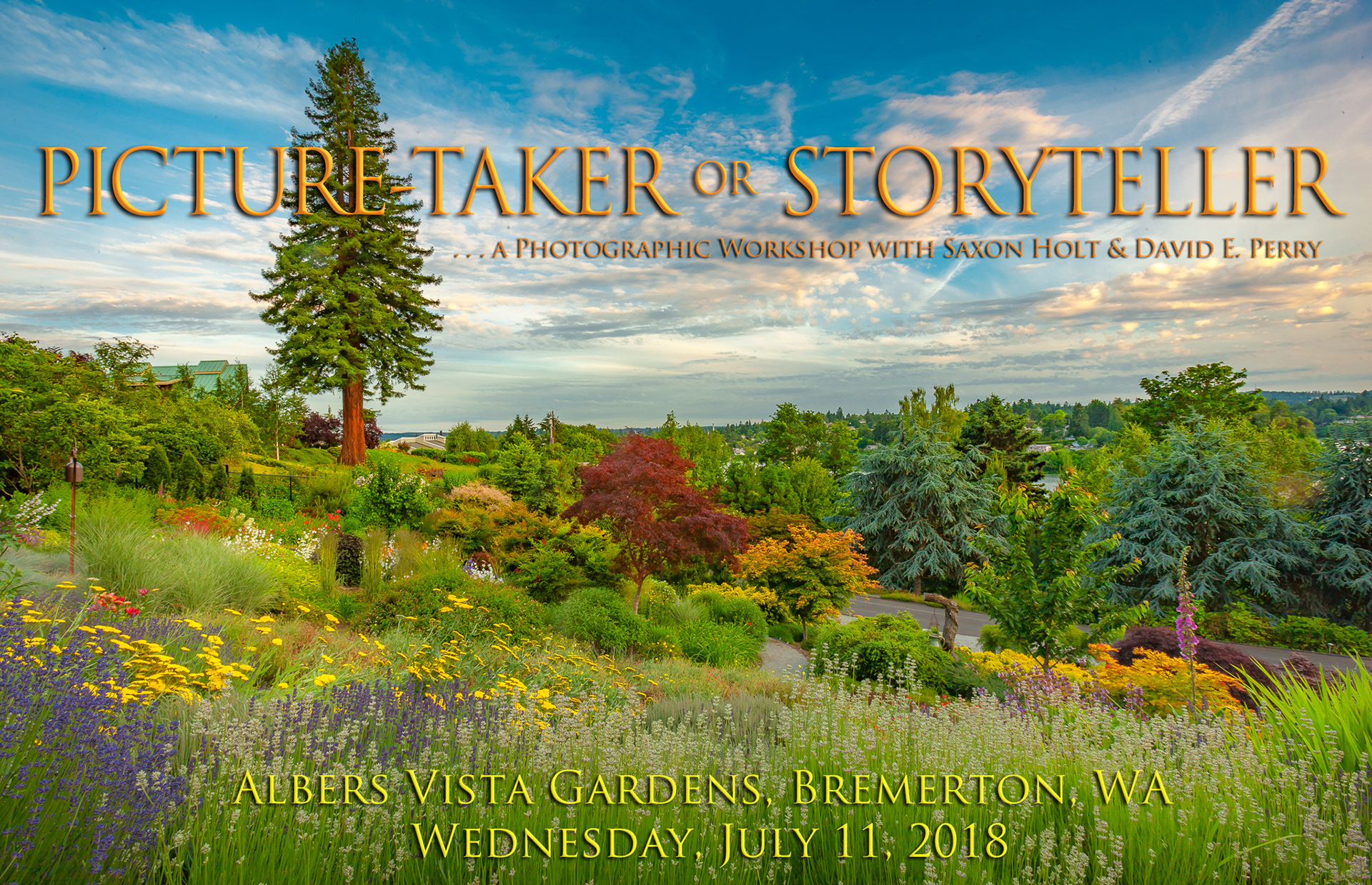 Begin this special photographic workshop in early light, if you choose, getting your creative juices flowing with an undirected, free-shoot session, wandering the paths and capturing whatever pleases your eye in John Albers' stunning, Puget Sound garden. Albers Vista Gardens is a
one hour ferry ride from Seattle
(or an approximate one hour drive from Seattle in light traffic, via Tacoma, if that option makes more sense to you.) Gates will be open beginning at 6:45am for those who want to arrive early and take advantage of the opportunity to shoot in cool, early morning light. (
If you catch the earliest ferry, 6:00am from Seattle, you should be able to arrive at the garden by 7:15 am.)
Click

this link

for a list of Bremerton area hotels
, for those coming in from out of town or wanting to arrive the evening before.
Our actual workshop will begin at 8:30am as we gather in the garden's modern, new classroom/library facility, with coffee and breakfast snacks, and an outline of the day's events. John Albers, this fabulous garden's creator and designer will open our workshop by introducing us to his wonderland, sharing a bit of its story. Then Saxon and David will each present half-hour slide lectures to set the stage for the shooting and critique sessions that will fill the rest of the day. These lectures will help explain each teacher's specific workshop premise, while attempting to inspire and open you up to new avenues of thinking before we head back out into the garden to begin shooting for our assignments. 
We will divide the class into two groups, switching instructors between morning and afternoon shooting sessions to allow for smaller class sizes and the opportunity to work with each instructor for part of the day. Following our second shooting session, after lunch, students will have time to edit and work on a select few of their images (so bring your laptops, or have the appropriate apps already downloaded if you intend to edit your images on either your smartphone or iPad.) 
We are thrilled to bring Saxon Holt up from the Bay Area to team up with David in creating this very special workshop opportunity. Saxon and David have offered workshops together before the San Francisco area and are both huge fans of '
show-and-tell'
sessions after the shoots as a way for each participant to see how others have imagined their assignments, and how another person may have photographed some of the very things they've pictured themselves, though in completely different ways. The discussions that arise from these sessions are often cited by students as some of the most valuable and interesting takeaways from the workshop, and are an aspect David and Saxon both see as essential to the learning environment they are trying to create. 
We'll try to wrap our workshop around 4:45 pm.
And for those who can, we think it would be fun to gather after our workshop at Anthony's Home Port, which is near the ferry terminal in Bremerton for a no-host gathering of cocktails, dinner and additional lively discussion about the things we've been learning, before
catching the ferry back to Seattle
(or wherever), in evening light. We understand that this will make for a very long day of learning, shooting and discussion and that not everyone will be able to linger after the workshop, but for those who can, who want to squeeze just a little more out of the day, this refueling opportunity seems like just the sort of thing we'd want to participate in if we were attending a destination workshop.
Please join us for a day of directed shooting, lively discussions and shared input in John Albers' wonderful, Bremerton, WA garden. If you'd like to be a part of this or have any questions, email me at the link below and we'll set you up with all the info you need to place your deposit and hold one of the available spaces.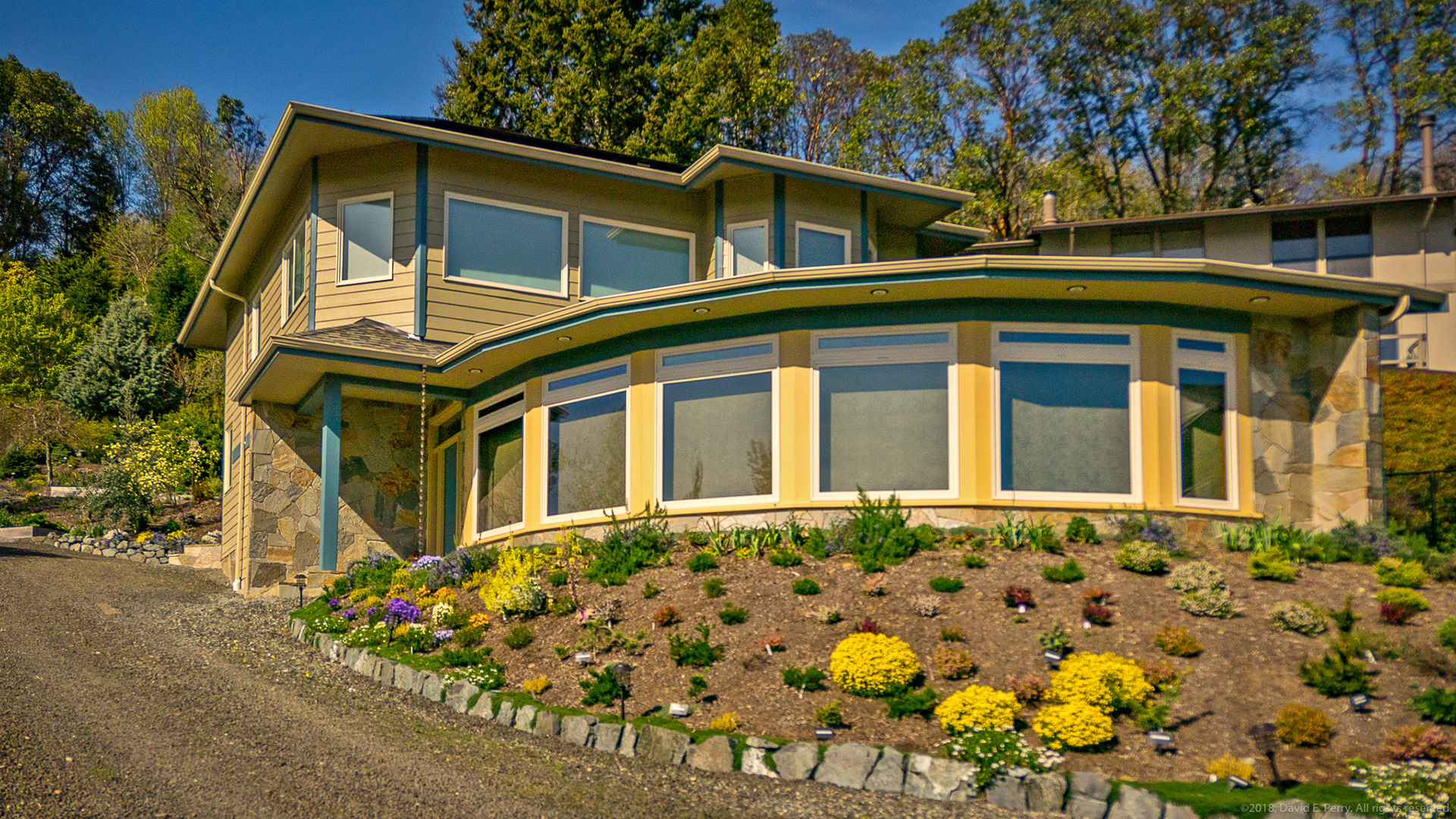 Who should attend? 
This workshop is designed to accommodate photographers of many levels, from advanced beginners (you understand basic composition and know how to operate your camera comfortably), to savvy, published pros. 
This workshop is for you if you love making pictures and want to focus on the art of really seeing and capturing images that evoke, exude and inspire.
 A love of stunning gardens will add to your pleasure but you certainly do not need to be an avid gardener or be able to rattle off dozens of plant names in their proper, taxonomic Latin to feel that you will fit in. That said, avid, Latin-speaking gardener types will be most welcome, as well. The garden is filled with both native and unusual plants, and given its hillside design is a delight for creating both landscapes and exquisite plant portraits. 
Neither Saxon nor David are camera snobs, and as such you will find them more than happy to work with you, regardless of your preferred camera type, from iPhones (yes, Androids, too), to point and shoots, and/or full frame SLRs with an array of interchangeable lenses. Since neither of us would ever judge a poem by the sort of pen or pencil used to write it we wouldn't think of judging you by the cameras you shoot, either. We believe that beauty is beauty, regardless. Tripods are welcome and encouraged, though we ask you to be careful where you place them.
This will be a friendly, encouraging workshop. We can help you navigate some of those places you may feel stuck and we promise to share some of those hard-won tips and shortcuts we've learned the hard way. We are eager to help you develop a higher, more personal and more nuanced level of photographic meditation, helping you move confidently from the realm of picture-taker to that more compelling, visual storyteller. 
A sampling of late June and early July images from Albers Vista Gardens to help you visualize what the garden may offer.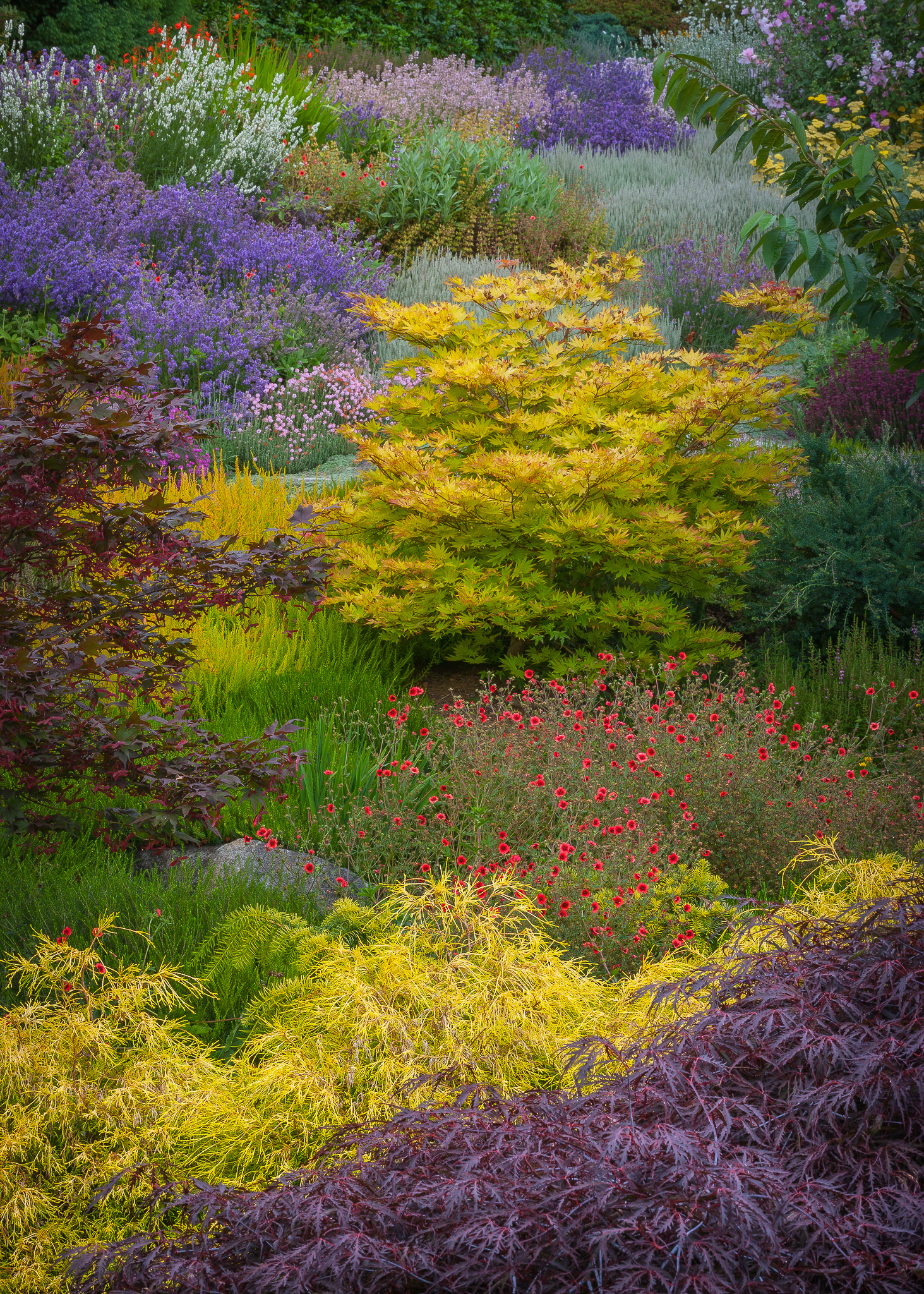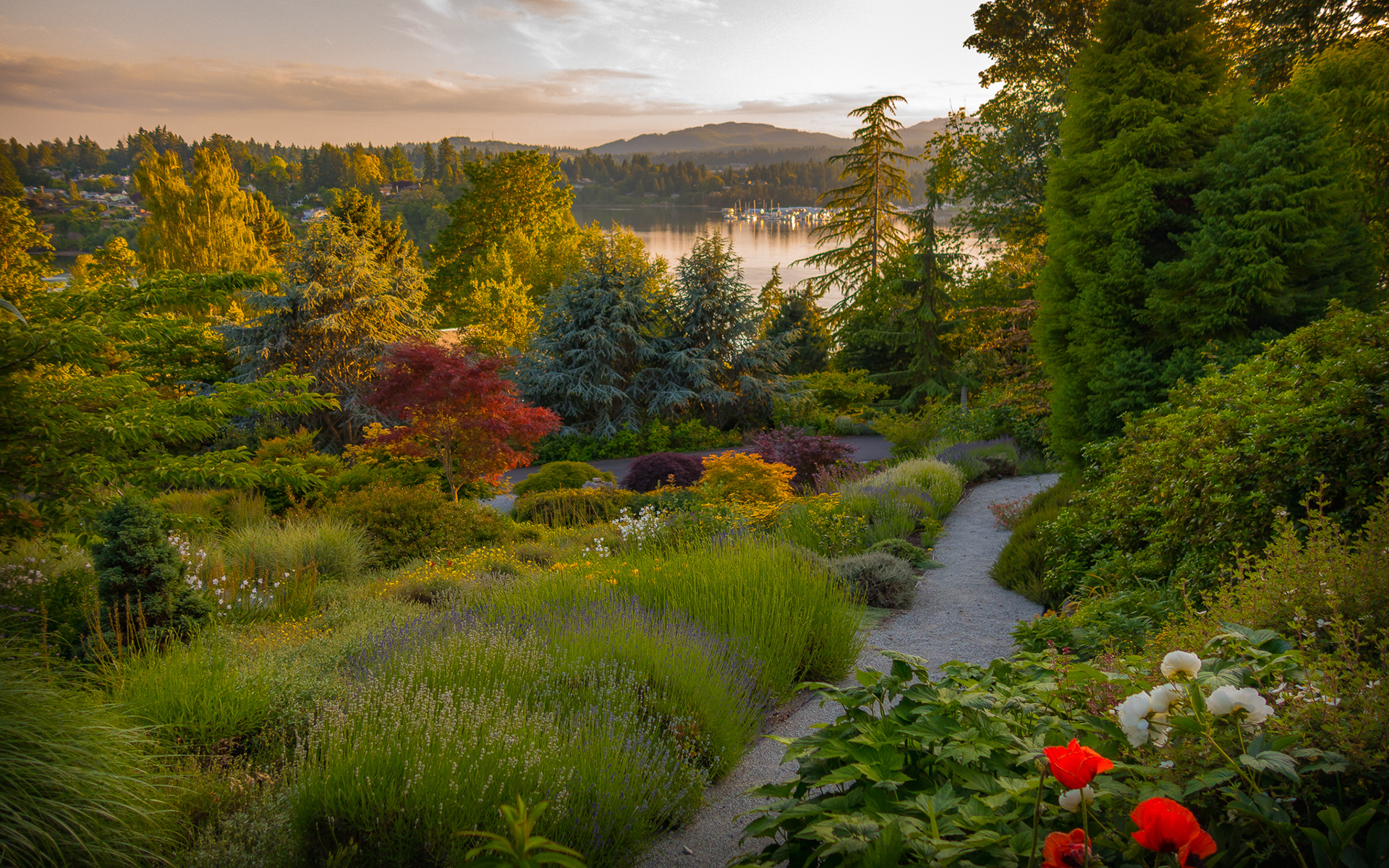 To reserve your space in this workshop email us with your pertinent information (see form, above), and we'll tell you how to send us a deposit of $85, with the balance of $150 due ten days prior to the workshop. We will gladly take checks via snail mail, but for its speed and ease of use we prefer Zelle, a profoundly simple, digital payment system available through almost any bank, or through PayPal. Once we've made those arrangements we'll send you an order form for your box lunch, directions to the garden, pdf versions of any workshop handouts and any other pertinent information, as it becomes available.
(To learn more about Albers Vista Gardens in advance of the workshop, you might check out the first book that David worked on with John, Gardening for Sustainability, 2013, Vista Gardens Press, which is all about the garden, as well as their latest book collaboration,

The Northwest Garden Manifesto

, also shot by David. John will have signed copies of both books available during the workshop.)
Pictured below: Saxon Holt, David E. Perry, John J. Albers.