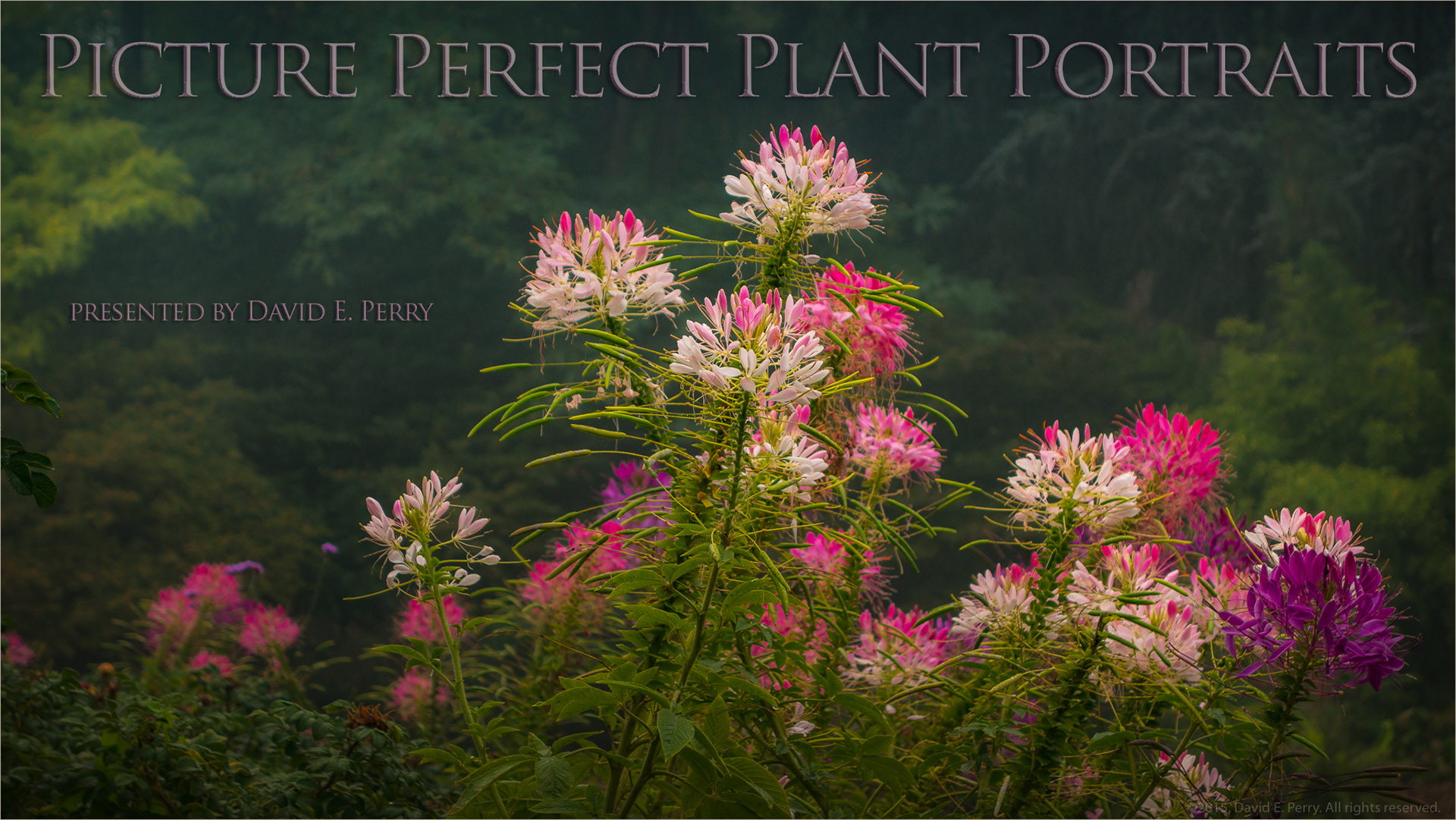 Picture Perfect Plant Portraits
Zoom Lecture and Assigned Shooting Workshop 
Woodside-Atherton Garden Club, Woodside, CA
Picture Perfect Plant Portraits: You need access to a beautiful garden if you want to make beautiful garden pictures but you only need a single, interesting plant in order to make its portrait. Plant portraits can be quite different from garden landscapes, even though both have plants pictured in them. Garden landscapes are all about relationships with place, plants in interplay with other nearby plants, as well as the light and space of the garden and the unique properties they've been planted in. 
'Plant portraits' on the other hand can be much more specific, more closely targeted. They are a great place for aspiring garden photographers to begin honing their craft, since making portraits of plants can be less complicated, not necessarily requiring attention to an entire garden and/or trying to include it within one's picture.
By exploring the very notion of what makes a portrait a portrait and examining the different kinds of portraits familiar to us within the realm of people imagery, photographer/storyteller David Perry offers a playful new framework from which to consider how best to picture the plants we love, whether through close-ups, group photos, telling details, candids or environmental portraits, and will then guide students as they search out and capture examples of each style within the garden setting.
In The Garden of Your Imagination
WSU Master Gardener Advanced Education Conference 2021​​​​​​​
Hotel RL, Olympia, WA
Friday October 1, 2021
We come to gardens in search of gifts and find what we seek in varying measure. For some, a garden visit is principally about seeing and spending time with the plants themselves while for others it is much more about the magical doorways those plants create between our imaginations and the worlds they are planted in, for a garden, truly is a world set apart, a painted canvas within which the visitor is free to either sit quietly in contemplation or chatter along with the monkeys in his head, or seek some very personalized and nuanced place in-between.
Spend an inspirational hour with David as he shows you glimpse after glimpse behind the garden veil, as he shares many of his very personal images and offers insights about how to sit with a garden, see deeply into it and occasionally, enter into profound conversation with it. Learn how he treats his garden visits as open-ended meditations… and shares many of his most beautiful captured glimpses of them as questions asked, visual poems awaiting a response from the viewer.